University of Maribor is located in second biggest town in Slovenia. At the foothill of Pohorje and on both sides of river Drava it has ideal condition for skiing in the winter and many other recreational activities all year around. University of Maribor was established in 1975 from Faculties that predates the University and were funded by the local industries. Now University have 17 Faculties, University Library, and Student Dormitories.
The Faculty of Natural sciences and Mathematics (FNM) was founded in 2006. It came to be when Faculty of Education broke down into three different faculties. FNM is divided into different departments: Department of Biology, Department of Physics, Department of Mathematics and Computer Sciences and Department of Technical Studies.
The faculty carries out many different study programs whose quality is insured by our excellent academic staff. The faculty's employees are world-renowned scientists and researchers and with their work, they put the faculty at the top in the field of research. Successful research activities can be seen in our useful and relevant study programs. Further proof of the quality of our academic staff is in student surveys, where teachers at FNM score best. FNM is therefore a faculty of great quality that is also most student friendly.
Team
Marjan Krašna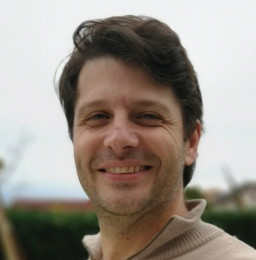 Igor Pesek
Contact person information
Prof. Marjan Krašna, Ph.D.
marjan.krasna@um.si
Asst. Prof. Igor Pesek, Ph.D.
igor.pesek@um.si
Address
University of Maribor
Faculty of Arts
Koroška cesta 160
2000 Maribor, Slovenia