The Department of Media, Design, Education and Cognition is a newly established department and is one of the two departments created as part of a reorganization of the departmental structure at The Faculty of Humanities with effect from January 1, 2023.
The department's academic staff carry out research within the areas of Business Language, Design, Education Sciences, Information Studies, Library Science, Upper Secondary Didactics, Media Science, Organizational Communication, Philosophy, Tourism and Experience Economy, and Web Communication.
The department's academic staff teach on a wide range of degree programmes. Some of these are offered in collaboration with other departments and faculties at the University of South Denmark (SDU) as well as other educational institutions in Denmark and abroad. The department offers 9 degree programmes at bachelor level and 9 degree programmes at master's level with approximately 1,600 students in total.
The department is characterized by strong co-working communities within and across the different areas of research and teaching. The department has approximately 150 permanent employees and a number of part-time staff. The department conducts research and teaching in Odense, Kolding and Sønderborg.
Team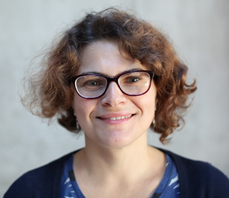 Emanuela Marchetti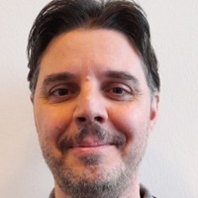 Andrea Valente
Contact person information
Assoc. Prof. Emanuela Marchetti, Ph.D.
emanuela@sdu.dk
Assoc. Prof. Andrea Valente, Ph.D.
aval@sdu.dk
University of Southern Denmark, Department of Media, Design, Education and Cognition, Faculty of Humanities
Social networks of the Institution
Website: https://www.sdu.dk/en
Instagram: https://www.instagram.com/syddansk_universitet/
Facebook: https://www.facebook.com/SDUniversitet
LinkedIn: https://www.linkedin.com/school/syddanskuni/mycompany/verification/
Youtube: https://www.youtube.com/@syddanskuniversitet