Posters created at SPADATAS are not only visually engaging but are also chock-full of helpful tips, guides, and reminders about safe data handling practices. They serve as a constant reminder for the staff about their role in safeguarding the data that they are entrusted with.
In an innovative approach to the promotion of data privacy, Colegio Heidelberg has exhibited its commitment to the SPADATAS project by hanging informative posters in a strategic placement within the teachers' room. The posters serve as a constant reminder of the project's significance and the importance of data protection within the educational ecosystem.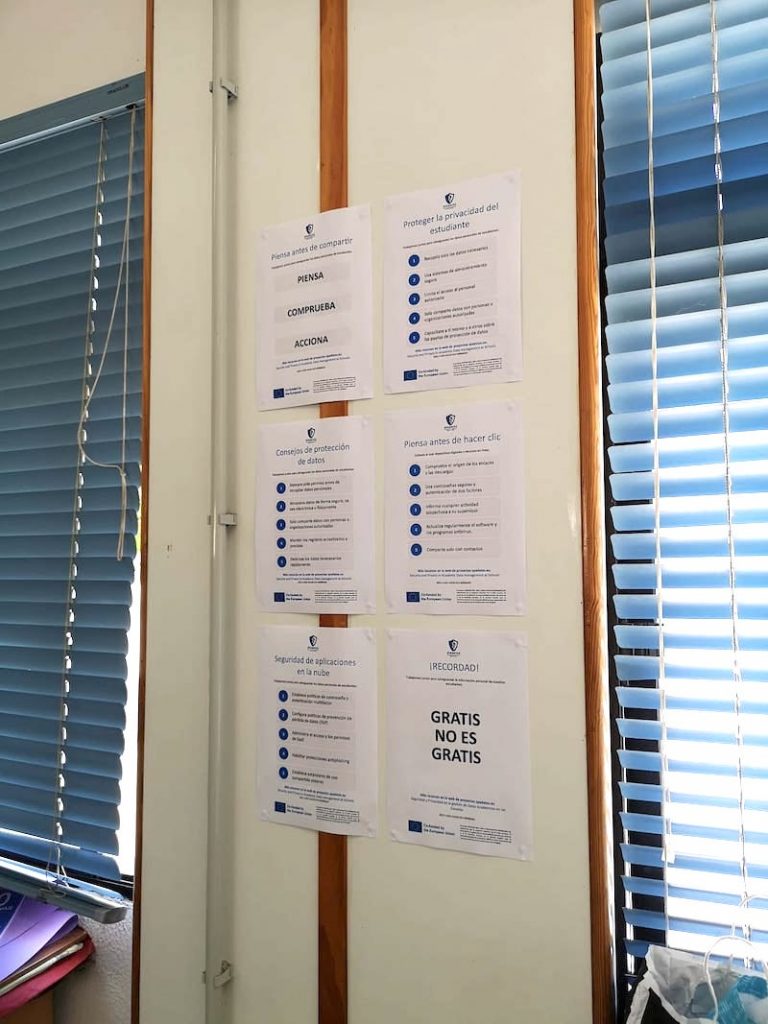 The Erasmus+ program of the European Union. The content of this publication is the sole responsibility of the consortium and neither the European Commission nor the Spanish Service for the Internationalization of Education (SEPIE) are responsible for the use that may be made of the information disclosed here.