As part of the ongoing SPADATAS project, the second day of the teacher training shed light on the importance of graphic design in communication and the formulation of good practices for preserving data integrity in K-12 education. The second day of the training offered an unusual but effective approach to this subject, emphasizing the role of graphic design in educating students, teachers, and parents about data security.
The first part of the day was focused on the usage of color in graphic design. The participants learned how color can evoke emotions, represent ideas, and guide viewers' attention. This session aimed to empower educators to create compelling visual aids that will both attract attention and accurately communicate the importance of data integrity.
Next, teachers designed a poster to foster data protection. Teachers were encouraged to employ their newly acquired graphic design knowledge in creating a visually appealing and informative poster to be displayed in schools. These posters will serve as daily reminders to students, faculty, and staff about the importance of safeguarding data.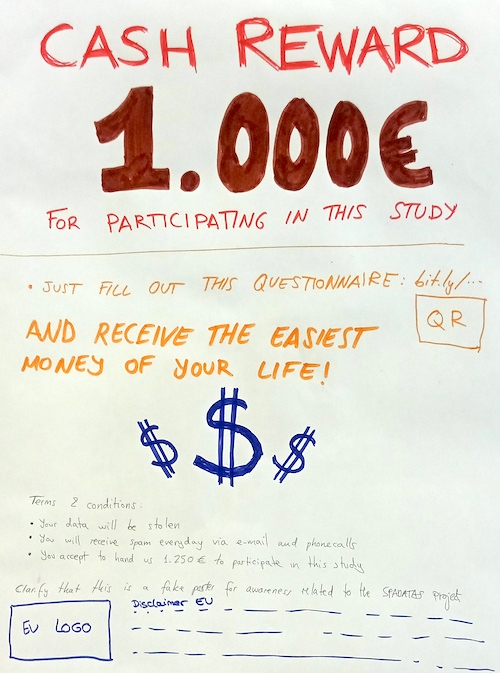 In the final part of the day, the focus shifted to good practices co-creation, and collection. This participatory approach enabled the participants to share their own experiences, insights, and suggestions for data protection. By engaging all participants in the co-creation process, the SPADATAS project aims to compile a comprehensive and practical list of best practices, tailored to the specific needs and challenges of K-12 education.